We can help you find local opiate addiction treatment, call
877-743-0081
for a free referral.
Who Answers?
Opiate-based substances, such as OxyContin, codeine and heroin may work well at taking the edge off a stress-filled day, but at what cost? In effect, using opiates on a regular basis weakens the mind and body, which makes it that much harder to cope with stress and pressure. Before long, opiate addiction starts to take over as opiates become the go-to solution for making it through the day.
If you've reached the point where opiate abuse has all but taken over your life, take heart in knowing that there are opiate rehab programs that can help you take back your life from addiction. Some of the best opiate rehab centers can be found in New Hampshire's city regions, such as Manchester, Nashua and Concord.
Finding a program that can help you get well entails being honest about your situation and matching your treatment needs with the right program. If you need help determining which program is right for you, feel free to call our toll-free helpline at 877-743-0081 (Who Answers?).
Inpatient vs. Outpatient Opiate Addiction Treatment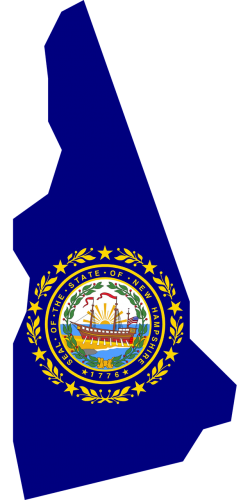 When seeking out opiate addiction treatment, the first choice you'll be faced with is whether to enter an inpatient or outpatient program. According to the Department of Veteran's Affairs, more than anything else, it's important to choose the type of opiate addiction treatment center that's best suited to address the obstacles you face in recovery.
Both program types have their pros and cons:
Inpatient Treatment
Round-the-clock monitoring, supervision and guidance
Built-in support system
Ongoing access to counseling
Treatment for co-occurring medical and psychological problems
Cons
Must live at the facility for the duration of treatment
More expensive
Outpatient Treatment
Can live at home while in treatment
Less expensive
Can schedule treatment sessions around current schedule
Ideal for individuals who've just completed inpatient treatment
Cons
Must be able to control drug use on your own
Increased risk for relapse when recovering from addiction
Must have a healthy support system at home
New Hampshire Opiate Detox Centers
Treatment for opiate addiction focuses on helping you work through whatever underlying issues drive drug-using behaviors. Addiction treatment also helps you develop the type of thinking and behaviors that can support a drug-free existence.
Opiate detox centers focus on helping you break the body's physical dependence on opiate effects, which is completely different from addiction treatment. The care you receive in an opiate detox center works to provide relief from distressing withdrawal effects while providing needed emotional support throughout.
According to the National Institute on Drug Abuse, addiction treatment can't begin until drug use stops so it's essential to choose a program that can get you through this critical first stage of recovery. If you need help finding a detox program, please don't hesitate to call our helpline at 877-743-0081 (Who Answers?).
Your Privacy During Opiate Addiction Treatment
Present-day stigmas surrounding drug abuse and addiction can make it especially difficult for individuals to seek out treatment help for fear of being found out. This is especially the case for professionals and business executives when it comes to maintaining a certain reputation in their fields.
The Health Insurance Portability and Accountability Act of 1996, also known as HIPAA is a federal law that works to protect your privacy while in treatment. In effect, treatment centers for opiate addiction must provide a confidentiality agreement for your review and acceptance at the start of treatment. This agreement prevents third parties or outsiders from gaining access to information concerning your treatment stay.
How Long is Rehab?
The length of time you spend in rehab depends on a range of factors, including:
Addiction severity
Presence or absence of co-occurring conditions, such as depression or diabetes
Motivation to get well
Drug abuse history
In effect, treatment for opiate addiction can take anywhere from six months to several years depending on the impact addiction has had in your life, according to the Journal of Psychoactive Drugs.
If you have any questions about the drug rehab process, please feel free to call our helpline at 877-743-0081 (Who Answers?).
I Want to Find Treatment for Opiate Addiction in NH
Choosing the best opiate rehab centers in New Hampshire is a matter of knowing what kind of program you need and ensuring any programs you're considering offer quality services.
First and foremost, it's important to know what level of treatment you need in order to be able to match your treatment needs with any one program's offerings. While outpatient program options may seem more flexible and convenient, choosing a program that lacks the level of structure and support you need is a recipe for disaster.
Finding quality opiate addiction treatment centers is a matter of checking to see if a program holds the proper licensing and is accredited by the state of New Hampshire. Programs that hold all the necessary credentials are typically a safe bet when it comes to offering quality treatment services.
Paying for Treatment
Not surprisingly, the high cost of opiate rehab can be one of the main reasons why more people don't seek out needed treatment help. Considering how chronic opiate abuse interferes with a person's ability to function normally, job loss is often a consequence of a drug problem gone out-of-control. These conditions further widen the affordability gap.
Fortunately, most anyone can obtain health insurance coverage regardless of their employment status, according to the Substance Abuse & Mental Health Services Administration. Whether you have health coverage through your employer, are self-insured or qualify for Medicaid coverage, treatment centers for opiate addiction will accept all forms of health insurance as payment. In the majority of cases, your health plan will cover most of your rehab costs.
After a certain point, there's no ignoring the damaging effects of opiate addiction in your life. To add insult to injury, mounting frustrations over these same effects only work to feed drug-using urges.
By taking action now you can break addiction's grip on your life and take steps towards building a new life. We can help you find an opiate addiction treatment program that's able to meet you where you're at in the recovery process. Call our helpline at 877-743-0081 (Who Answers?) to speak with one of our addiction counselors.
Submit a new listing or provide corrections to an existing one