We can help you find local opiate addiction treatment, call
877-743-0081
for a free referral.
Who Answers?
The realization that an opiate habit has made a turn for the worse can be hard to take; especially when the drug's effects seem to make life a little easier. Ongoing opiate abuse of any kind gradually disrupts the brain's chemical system. Opiate addiction is the result.
If you're feeling trapped inside a cycle of drug abuse, it's time to consider getting opiate rehab help. As a resident of Rhode Island, you have access to some of the best opiate rehab centers in areas like Providence, Warwick and Cranston, as well as other city-based regions. What's important now is to take action and find the help you need.
As all treatment programs are not alike, having an idea of what type of help you need can help narrow down your choice of programs. If you need help determining what types of programs will work best for you, feel free to call our toll-free helpline at 877-743-0081 (Who Answers?) for further assistance.
Inpatient vs. Outpatient Opiate Addiction Treatment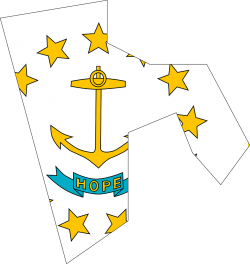 Opiate addiction can take different forms depending on how far along it's progressed. During the early stages of opiate abuse, holding down a job and fulfilling other daily responsibilities may well be doable.
According to the Journal of Addiction Science & Clinical Practice, as addiction severity worsens, the drug's effects start to influence your judgment and decision making in harmful ways. For example, missing work starts to seem like a reasonable option when drug-using urges take hold. Likewise, other important responsibilities, such as paying bills or bathing, start to fall by the wayside as addiction's hold grows stronger.
Inpatient and outpatient opiate addiction treatment centers treat different forms or stages of addiction. If you're still able to carry out daily life responsibilities, outpatient opiate addiction treatment may be all that's needed to help you get a handle on addiction.
The live-in requirement that comes with inpatient treatment is designed to eliminate temptations to use and keep you engaged in the recovery process. If you've reached the point where addiction interferes with your ability to carry out daily life responsibilities, inpatient opiate addiction treatment is needed.
Rhode Island Opiate Detox Centers
Opiate detox center treatment marks the first step in the addiction recovery process. Once you reach the point where you can't stop using on your own, there's a very real need for detox treatment help.
Opiate detox centers provide the medical and emotional supports needed to help you stop abusing opiates. Treatment supports may take form of:
For more information on detox treatment for opiate addiction, call our helpline at 877-743-0081 (Who Answers?).
Your Privacy During Opiate Addiction Treatment
Time spent in drug rehab often entails exploring deep, personal issues and how they influence drug-using behavior. Sharing this type of information with your treatment provider can be difficult and the need for some degree of privacy is well warranted.
It helps to know that your privacy is protected under the federal Health Insurance Portability and Accountability Act (HIPAA) of 1996. This law requires treatment centers for opiate addiction to follow strict guidelines when handling patient information in the form of:
Medical records
Conversations between doctors, nurses and clinicians in general
Insurance-related information
Information contained in billing records
According to Cornell University Law School, these protections work to ensure that any information you share in rehab cannot be shared with outside parties unless you give prior consent.
How Long is Rehab?
Treatment for opiate addiction entails a process that can vary in duration from person to person. As a general rule, the more severe the addiction problem the longer rehab will take.
This means time spent in treatment can run anywhere from six months to one or more years. What's most important is to stay in treatment until you've developed the types of habits and behaviors that can support ongoing abstinence for the long-term.
Call our helpline at 877-743-0081 (Who Answers?) with any questions you may have about the drug rehab process.
I Want to Find Treatment for Opiate Addiction in RI
The best way to go about finding an opiate addiction treatment center starts with narrowing down your choices as far as program type goes. According to the National Institute on Drug Abuse, program types may vary based on intensity level, type of treatment offered, program duration and populations served.
Some of the more common program types include:
Detox treatment (inpatient and outpatient)
Inpatient hospitalization programs (30-, 60- and 90-day)
Residential programs (30-, 60- and 90-day)
Sober living programs
Men's programs
Luxury programs
The best opiate rehab center for you will be the one that has experience in addressing your life experiences and the challenges you'll face in recovery. The intensity level of any one program also makes a difference in terms of its ability to provide the types of treatment support you need.
Paying for Treatment
No matter how badly a person may need opiate rehab help, treatment costs can run high, much like any other form of medical care. Fortunately, changes in federal laws have worked to make drug treatment more accessible and more affordable for everyone.
Whereas only a decade ago, health insurance only covered a portion of drug treatment costs, today's laws require insurers to provide the same level of benefits for drug treatment as for medical care, according to MentalHealth.gov. This means, most any from of health insurance will cover most or all of your treatment costs.
In addiction, many treatment centers for opiate addiction offer affordable payment options, such as making monthly payments or using a sliding-fee scale to adjust and reduce your payment costs.
With today's hectic schedules and fast-paced lifestyles, it can be oh so easy to postpone your search for treatment help for another time. While opiate addiction treatment help will always be available, the effects of opiate addiction will only grow stronger, making it increasingly difficult to function. Addiction's ongoing effects also make it that much harder to "want" to get treatment help.
For these reasons, it's all the more important to take action now and start the process of taking back your life from addiction's hold. Please don't hesitate to call our toll-free helpline at 877-743-0081 (Who Answers?) to speak with one of our addiction counselors.
Submit a new listing or provide corrections to an existing one