We can help you find local opiate addiction treatment, call
877-743-0081
for a free referral.
Who Answers?
Long term use of opium that results in physical dependence will cause withdrawal symptoms when the drug is not being used. Opium withdrawal symptoms result when a physical tolerance has developed and the body becomes dependent on the drug. Opium withdrawal will have various impacts on the user depending on his or her level of drug abuse, individual health, and the severity of the opium addiction.
What Causes Opium Withdrawal?
Opium withdrawal is caused by the chemical changes that occur within the body when opium is smoked or opium derivatives are eaten or injected for a prolonged period of time. Physical dependence may begin to occur after a single use of opium but typically does not truly set in until the drug has been abused for a period of time. The length of time or number of times that opium must be used before an individual suffers from withdrawal symptoms can differ greatly from one user to the next. Therefore, there is no "safe" number of opium uses.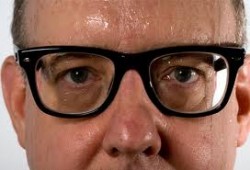 Opium withdrawal symptoms may become prevalent after a couple of uses of the drug. The longer the drug is used, the more regular the use and the amount of drug use can all play a key role in how dangerous or difficult to cope with these symptoms will be. Opium withdrawal symptoms are the leading cause of sustained opium addiction simply because the user does not want to feel the discomfort of not using the drug.
Common Opium Withdrawal Symptoms
Nausea
Vomiting
Sweating
Cramping of the stomach
Muscle pain
Bone pain
Diarrhea
Insomnia or difficulty sleeping
Agitation
Irritability
Loss of appetite
Mood swings
Depression and sadness
Heightened anxiety
Aching bones or muscles similar to flu-like symptoms
Fever
Runny nose or symptoms similar to common cold
Twitching
Opium withdrawal symptoms are most often mild during the first day or two and will peak around days 3-5. The symptoms could become severe enough to warrant the need for medical intervention in some cases. In such cases, opium addiction treatment professionals such as a counselor or doctor can prescribe medications that will help to alleviate some of these symptoms and make the process of opium detox easier on the user.