We can help you find local opiate addiction treatment, call
877-743-0081
for a free referral.
Who Answers?
With the development of so many new and improved prescription pain meds, rates of opiate abuse and addiction have skyrocketed over the last the decade. Pain medications have drawn scores of people from all walks of life into the web of opiate addiction. These drugs have also paved the way for the heroin epidemic that's currently sweeping the country.
If you or someone you know struggles with opiate abuse, there's help available to take back your life from the torment that addiction breeds. Some of the best opiate rehab centers in the country can be found in Minnesota's larger cities, such as Duluth, Eden Prairie and Burnsville. The only thing left to do at this point is take that first step towards a new life.
Gaining a little insight on the different types of opiate rehab programs can help you better determine which one is right for you. If you need help finding a drug treatment program, we can help. Call our toll-free helpline at 877-743-0081 (Who Answers?) to ask about available program options.
Inpatient vs. Outpatient Opiate Addiction Treatment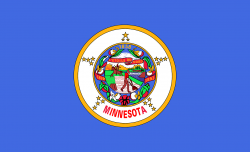 Inpatient vs outpatient treatment will most likely be the first decision you'll make when choosing an opiate addiction treatment center. According to the Department of Veterans Affairs, the type of program you choose will determine the level of support you'll receive at this stage of the recovery process.
Inpatient and outpatient opiate addiction treatment exist as two different approaches, with the actual treatment setting being the biggest difference between the two. Whereas inpatient programs operate within a closed-in setting, outpatient programs allow for considerably more freedom and flexibility.
The difference between living at the treatment facility vs living at home can have a tremendous impact on your recovery progress, especially if you're recovering from a chronic or long-term addiction problem. The live-in conditions of inpatient treatment provide much needed structure and supervision, which can be the only thing that stands between ongoing abstinence and an untimely relapse episode.
Outpatient programs allow you to live at home while attending treatment sessions on a prescheduled basis. This arrangement works well if you're currently employed or have family obligations to meet. It helps to keep in mind that you have to be able to control your drug use on your own, so this options only works if you're still at the early stages of opiate abuse.
Minnesota Opiate Detox Centers
More often than not, people struggling with opiate abuse try to stop or reduce drug use on their own before considering seeking treatment for opiate addiction. In effect, the inability to stop using on your own is a clear sign that opiate effects have taken over essential brain functions, according to Harvard Health Publications.
Opiate detox centers pick up where your ability to follow through leaves off in terms of providing the types of supports needed to stop drug use. The severity of your addiction ultimately determines what types of supports will be used.
Treatment supports commonly used by opiate detox centers include:
24-hour monitoring and supervision
Support groups
Please feel free to call our helpline at 877-743-0081 (Who Answers?) to ask about about detox program treatment options.
Your Privacy During Opiate Addiction Treatment
Overcoming opiate addiction takes considerable effort on both a mental and emotional level. Oftentimes, the issues discussed in treatment are of a personal nature. These same issues tend to drive drug-using behavior, which ultimately becomes a way to escape from them.
Since treatment centers for opiate addiction handle sensitive information on an ongoing basis, they are required to abide by certain regulations. Patient privacy rights apply for people in drug treatment in the same way they apply for people receiving any other kind of medical care. This means, treatment program providers are bound by law to protect your privacy while in rehab.
How Long is Rehab?
Treatment for opiate addiction focuses on undoing the effects of chronic drug abuse on your thinking and behavior while developing healthy ways of coping with daily life on a drug-free basis. The length of time it takes to work through this process varies from person to person.
On average it can take anywhere from six months to one or more years to gain a solid footing in recovery. Ultimately, the more severe the addiction the longer rehab will take.
Please don't hesitate to call our helpline at 877-743-0081 (Who Answers?) with any questions you may have about the rehab treatment process.
I Want to Find Treatment for Opiate Addiction in MN
Finding the best opiate rehab centers in Minnesota is a matter of separating out the programs that demonstrate quality of care standards and ensuring whatever program you decide on can address your treatment needs.
Quality of care standards indicate a program uses evidence-based practices and follows state-approved treatment protocols. Any opiate addiction treatment center that meets Minnesota's state accreditation requirements will likely provide quality care, according to the Substance Abuse & Mental Health Services Administration.
When it comes to choosing programs equipped to meet your treatment needs, it's important to be honest about your addiction problem in terms of the extent to which it's disrupted your daily life. In this way, you're better able to choose the level of care that can support your recovery efforts.
Paying for Treatment
Nowadays, there's no getting around the high costs of healthcare. Likewise, opiate rehab costs can run high, especially in cases of severe addiction.
According to the U. S. Department of Health & Human Services, today's health insurance laws have made considerable provisions for ensuring people in need of drug treatment can access needed care. Fortunately, treatment centers for opiate addiction do accept health insurance as a form of payment.
If you have health insurance coverage of any kind, there's a good chance most, if not all of your treatment costs will be covered. Also, many treatment programs offer flexible payment terms, so even if your insurance doesn't cover all the costs, most programs will work with you in terms of making arrangements to pay the remaining costs.
After a certain point, there's no ignoring the destructive effects of opiate addiction in your life. With each passing day, it only gets harder to take back control of your life from the drug's effects.
Opiate addiction treatment can support your desire to get well and live a normal, healthy life. Please don't hesitate to call our toll-free helpline at 877-743-0081 (Who Answers?) to discuss treatment options with one of our addiction counselors.
Submit a new listing or provide corrections to an existing one