We can help you find local opiate addiction treatment, call
877-743-0081
for a free referral.
Who Answers?
As mild and mellow as an opiate "high" may feel, the effects of ongoing opiate abuse will soon take a turn for the worse. Whether using prescription pain meds or heroin, these drugs have the ability to disrupt the body's systems in dangerous ways. Once opiate addiction is present, the drug has essentially warped your physical, emotional and psychological well-being and will continue to do so when left untreated.
If you're at the point where the effects of addiction have caused serious problems in your day-to-day living, it's time to consider getting treatment help. The state of Pennsylvania has some of the best opiate rehab centers around in areas like Harrisburg, Lancaster and Allentown as well as in other well-populated areas.
At this point, following through on the decision to get treatment help is imperative. Choosing a program is a matter of determining what type of help you need and finding programs that provide that type of help. Please feel free to call our toll-free helpline at 877-743-0081 (Who Answers?) to ask about opiate rehab treatment options.
Inpatient vs. Outpatient Opiate Addiction Treatment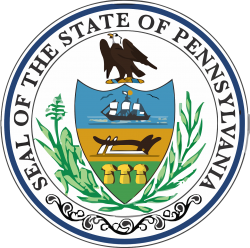 The difference between inpatient vs outpatient opiate addiction treatment has to do with the degree of structure and support each program type offers.
Inpatient programs operate as live-in treatment settings that are designed to organize your days around treatment sessions. With outpatient programs, patients live at home and carry out their daily affairs while attending treatment sessions two or three times a week.
Ultimately the choice between inpatient and outpatient opiate addiction centers should be based on the level of support you'll need to stay engaged in the treatment process, according to the University of Arizona.
Pennsylvania Opiate Detox Centers
Detox treatment for opiate addiction is a must in cases where it's all but impossible to abstain from drug use for any length of time. If you've already tried to stop using on your own, opiate detox center treatment can help get you through this essential first stage of the recovery process.
Services provided by opiate detox centers include:
Initial assessment and treatment planning
Drug education and counseling
Medication treatments for withdrawal symptom relief
Support group work
Psychotherapy
For help with finding a detox program in your area, call our helpline at 877-743-0081 (Who Answers?).
Your Privacy During Opiate Addiction Treatment
While research and studies on addiction have come a long way since the 1960s, drug abuse and addiction still carry a stigma, with some people viewing addiction as a flaw in character or morals rather than the medical problem that it is. These stare of affairs warrants a certain degree of concern over one's privacy while in treatment.
If you're concerned about how your employer, coworkers or family finding out about your time in treatment, keep in mind that there are protections in place to prevent unauthorized others from gaining access to information regarding your treatment stay. According to the National Center for Biotechnology Information, treatment centers for opiate addiction must handle patient information in the same way as hospitals or any other medical organization.
The same federal laws that dictate hospital guidelines also apply for rehab treatment facilities. In effect, no one can gain access to your information without your prior consent.
How Long is Rehab?
While no one wants to stay in rehab any longer than absolutely necessary, it's important to understand the role that treatment for opiate addiction plays in helping you overcome addiction's effects. According to the National Institutes of Health, opiate addiction breeds the type of mindset that needs the drug to cope with daily life stressors and responsibilities.
Addiction treatment helps you develop the type of thinking and behavior that doesn't need drugs to cope with life's pressures or enjoy life in general. In effect, treatment duration varies from person to person, meaning it can run as short as six months for some people and several years for others.
Call our helpline at 877-743-0081 (Who Answers?) with any questions you may have about the drug rehab process.
I Want to Find Treatment for Opiate Addiction in PA
Once the decision to get treatment help is made, the importance of finding a program that's right for your can't be underestimated. Knowing which programs are right for you requires total honesty about your situation and the effects addiction has had in your life.
If you've developed medical problems, such as high blood pressure or diabetes as a result of chronic drug abuse, the opiate addiction treatment center you choose must be able to treat these conditions as part of your addiction treatment plan. Likewise, if you're struggling with bipolar disorder or severe depression, a rehab program needs to be able to treat these conditions as well.
According to the Substance Abuse & Mental Health Services Administration, the best opiate rehab centers will conduct a thorough assessment of your condition before even attempting to draw up a treatment plan. In this way, any interventions used during the course of your treatment will directly address your treatment needs.
Paying for Treatment
Opiate rehab costs are not cheap. This is especially the case if you're coming off a severe or long-term addiction problem. Fortunately, today's laws regarding healthcare and healthcare insurance requirements have made provisions to ensure anyone who want to recover from addiction can access needed treatment help.
Treatment centers for opiate addiction do accept health insurance as a form of payment. If you have insurance through your employer, it will cover most, if not all of your rehab costs. Likewise, if you have Medicaid or an individual health plan, most of your treatment costs will be covered so there's no reason to let cost keep you from getting the help you need.
Opiate addiction continues to take a toll on your physical and mental well-being, making it increasingly difficult to see it's effects on your life. Without some form of professional help, addiction will continue to drag you down into a world of chaos and confusion.
Opiate addiction treatment entails a process of healing and growth. This means, the sooner you take action to get well, the easier the recovery process will be. We can help you find a program that can offer the level of support you need to overcome addiction in your life. Call our toll-free helpline at 877-743-0081 (Who Answers?) to speak with one of our addiction specialists.
Submit a new listing or provide corrections to an existing one