We can help you find local opiate addiction treatment, call
800-429-5210
for a free referral.
Who Answers?
Everyday pressures, increasing responsibilities and poor health habits create prime conditions for daily stress levels to become overwhelming. Considering how the brain is naturally wired to seek out relief and reprieve during times of stress, opiates can quickly become a handy, go-to remedy for meeting the demands of daily life.
If you started abusing opiates for treatment purposes or for recreational purposes only to end up "needing" the drug to make it through the day, you're not alone. Today's opiate addiction epidemic speaks to the powerful hold these drugs can exert over a person's mind and behavior.
If you've reached the point where some form of treatment help is needed, the best opiate rehab centers can be found throughout Colorado, in cities like Carbondale, Boulder and Colorado Springs. Taking steps to take back control of your life from the effects of addiction is one of the best decisions you can make at this point in your life.
If you need help finding opiate rehab treatment, please feel free to call our toll-free helpline at 800-429-5210 (Who Answers?).
Inpatient vs. Outpatient Opiate Addiction Treatment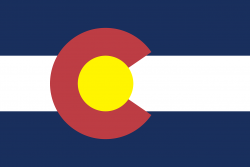 Opiates include prescription pain relievers as well as street-based drugs, such as heroin. Whether legal or illegal, opiates all produce the same types of effects on the brain's chemical system.
In effect, the longer a person engages in opiate abuse the more this chemical system is disrupted. By the time addiction sets in, your brain has undergone drastic changes on both a chemical and structural level.
For most people, the body develops a physical dependence on opiates before addiction takes shape. Physical dependence only disrupts the brain's ability to manage the body's systems, while addiction disrupts your psychological makeup in terms of your thinking, emotions and behavior, according to Harvard Health Publications.
Someone who's only dealing with a physical dependence can still manage his or her drug use, whereas someone who's addicted cannot. In this respect, outpatient opiate addiction treatment may work best when only a physical dependence is present.
Due to the overall loss of control over drug use, someone struggling with an addiction problem will require inpatient-based treatment during the early stages of recovery. Otherwise, the risk of relapse and a return to drug use runs high.
Colorado Opiate Detox Centers
As the first stage of recovery, stopping opiate abuse practices is often harder to do than most people expect it to be. In turn, multiple failed attempts to stop drug use only works to strengthen the addiction. These conditions develop out of how opiates overpower the brain's ability to function normally.
As far as chemical makeup goes, opiates share certain similarities with neurotransmitters in the brain. These similarities pave the way for opiates to impair the brain's ability to regulate the body's systems. Detox treatment for opiate addiction works to break drug-using practices and prepare you for the next stage in the recovery process.
Colorado opiate detox centers provide the types of physical and emotional supports needed to help you stop drug use once and for all. These supports may include:
For more information on detox program treatment options, call our helpline at 800-429-5210 (Who Answers?).
Your Privacy During Opiate Addiction Treatment
Nowadays, most everyone knows someone who struggles with addiction, so there's a growing awareness about how addiction works and why it happens. That being so, drug addiction still carries a certain degree of stigma in terms of the type of lifestyle it breeds. This stigma may well persist for people who've entered the recovery process.
For these reasons, opiate addiction treatment centers go to great lengths to protect your privacy. Strict guidelines on the handling of patient information, prior authorizations for disclosing patient information and confidentiality are adhered to for the duration of your stay in treatment, according to the journal of Substance Abuse and Rehabilitation.
Also, current laws protecting medical records and patient information in general must also be followed by treatment centers for opiate addiction.
How Long is Rehab?
Treatment for opiate addiction happens in stages starting with detox. From there, the severity of your addiction ultimately determines how long you should continue treatment, according to the National Institute on Drug Abuse.
Rehab treatment works to restore normal brain functioning while helping you work through the underlying emotional issues that trigger drug-using behaviors. Treatment interventions also help you develop coping strategies for managing daily life stressors and develop a healthy lifestyle.
In cases of severe addiction, ongoing treatment is critical to maintaining continued abstinence from drug use, so rehab should run for a year or longer. It helps to keep in mind that as you progress through the recovery process, treatment intensity decreases accordingly.
This means, a person may spend a month in an opiate detox center, followed by one to three months in an inpatient/residential treatment program. From there, outpatient treatment may go on for a year or longer.
Call our helpline at 800-429-5210 (Who Answers?) with any questions you may have about how rehab works.
I Want to Find Treatment for Opiate Addiction in CO
Once you decide to seek out treatment help, it helps to have an idea of what type of opiate addiction treatment center will best meet your current needs.
If you're struggling with severe depression or medical problems on top of chronic addiction, inpatient treatment programs are best equipped to treat the addiction as well as any co-occurring conditions. If addiction is the sole problem, residential-based programs provide the type of setting where you can learn how to live drug-free on a day-to-day basis.
Ultimately, the best opiate rehab center is the one that offers the types of supports that can meet your current treatment needs.
Paying for Treatment
According to the Substance Abuse & Mental Health Services Administration, options for paying for opiate rehab include:
Health insurance (employer-based plans, Medicaid or self-insured plans)
Sliding-free scales
Free treatment programs (as a last resort)
Many treatment centers for opiate addiction do offer flexible payment options based on your ability to pay.
Opiate addiction takes a tremendous toll on the body and mind, making it all the more difficult to break free from compulsive drug-using behaviors. For this reason, it's best to seek out opiate addiction treatment sooner rather than later.
If you're considering entering rehab, please don't hesitate to call our helpline at 800-429-5210 (Who Answers?) to speak with one of our addiction specialists about available treatment options.
Submit a new listing or provide corrections to an existing one