We can help you find local opiate addiction treatment, call
877-743-0081
for a free referral.
Who Answers?
Opiate-based substances, such as heroin and prescription pain pills, may act as "natural" pain-relievers, but carry an extremely high risk for abuse and addiction. The longer you take these drugs the greater the risk, even when used as prescribed pain treatments.
If you've reached the point where opiate abuse has taken on addiction-like proportions, it may well be time to seek out treatment help. Fortunately, Kansas' city regions, such a Lawrence, Lenexa and Kansas City house some of the best opiate rehab centers in the country.
First off, it's important to have a general idea of how opiate rehab works. From there, you'll be in a better position to determine which type of program can best meet your treatment needs.
Call our toll-free helpline at 877-743-0081 (Who Answers?) to ask about Kansas-based rehab programs.
Inpatient vs. Outpatient Opiate Addiction Treatment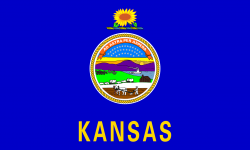 The choice between inpatient vs outpatient treatment will likely be the first decision you'll be faced with when looking for an opiate addiction treatment program. While the inclination to opt for the less intrusive program type may be strong, your choice between programs should be based on your particular treatment needs in terms of what it will take to keep you drug-free.
By far, inpatient programs are the most intrusive since patients must reside at the facility for the duration of the program. As inconvenient as this may seem, these conditions actually play a vital role in helping you maintain continued abstinence from drug use.
According to the Substance Abuse & Mental Health Services Administration, in cases of severe addiction, it's not uncommon to develop other equally serious medical and/or psychological problems due to the damaging effects of opiate abuse. Conditions commonly associated with chronic opiate abuse include:
Heart disease
High blood pressure
Severe depression
Anxiety disorders
Diabetes
Malnutrition
When left untreated, these conditions can actually work against your recovery efforts. Inpatient-based programs treat any and all conditions that result from drug abuse.
On the other hand, outpatient programs allow you to live at home and so employ a less intensive approach to treating addiction. This means you have to be able to exercise some control over drug-using behaviors on your own. In effect, outpatient programs work best for people who're still at the early stages of opiate abuse or for people who've already completed an inpatient program.
Kansas Opiate Detox Centers
If you're like most people considering treatment for opiate addiction, your first step in the recovery process will be detox treatment. Stopping drug use altogether is an essential first step to overcoming an addiction problem.
Unfortunately, stopping drug use can be one of the biggest obstacles to finally taking back control of your life from addiction's influence, according to the Surgeon General's Report.
Once an addiction takes hold, stopping or reducing drug use brings on uncomfortable, and oftentimes overwhelming withdrawal symptoms. The more severe the addiction problem the more intense withdrawal tends to be.
Withdrawal symptoms typically take the form of:
Severe abdominal cramps
Vomiting
Severe depression
Restlessness
Anxiety
Agitation
Insomnia
Opiate detox centers not only provide 24-hour supervision, but also work to help relieve withdrawal symptoms through medication treatments. Ongoing emotional support and counseling are also provided. All-in-all, these programs specialize in providing the level of treatment support needed to help you get pass the withdrawal stage.
Please don't hesitate to call our helpline at 877-743-0081 (Who Answers?) for more information on detox treatment help.
Your Privacy During Opiate Addiction Treatment
Treatment centers for opiate addiction specialize in helping you get to the root of your addiction problem. More often than not, this entails working through underlying emotional issues which tend to be personal and sensitive in nature. You'll likely also receive some form of medical treatment, which may also warrant concerns for privacy.
For these reasons, opiate addiction treatment centers are help to the same laws and regulations as other medical and mental healthcare providers, according to Cornell University Law School. This means information obtained or issues discussed during your time in treatment remains confidential for the duration of your time in rehab.
How Long is Rehab?
There's no one-size-fits-all approach to treating opiate addiction as different people react to opiate effects in different ways. Likewise, your course of treatment for opiate addiction will be designed to address the particular issues and obstacles you'll face in the recovery process.
While time spent in an opiate detox center doesn't usually run longer than one month, your treatment needs from there will depend on the severity of your addiction problem. If you're recovering from addiction, it's likely you'll require some form of ongoing treatment -be it inpatient care, outpatient care or support group participation- for at least a year in order to overcome addiction's effects once and for all.
We can help you find a treatment program that's right for you. Call our helpline at 877-743-0081 (Who Answers?) for prompt assistance.
I Want to Find Treatment for Opiate Addiction in KS
Once you decide to seek out treatment help, it becomes all the more important to narrow down your search for the best opiate rehab centers. Not all opiate addiction treatment centers are alike when it comes to quality of care or experience in the field.
Quality-based programs follow evidence-based standards of care that have been proven to produce results. These programs also make it a point to provide individualized treatment planning that's based on your specific treatment needs, according to the Office of National Drug Control Policy.
In effect, the measures employed by qualified, accredited programs offer you the very best chances at a successful recovery process.
Paying for Treatment
Concerns regarding being able to pay for, let alone afford opiate rehab can easily become a barrier to seeking out needed treatment help. What many may or may not be aware of are the range of payment options available to cover costs incurred while in rehab.
Most treatment centers for opiate addiction accept all forms of health insurance, be it an employer-based policy, Medicaid or any marketplace-based plan. If you're unable to access or qualify for health insurance coverage, many treatment programs are willing to make payment arrangements based on your monthly income earnings.
When left untreated, opiate addiction takes on a life of its own irrespective of your will or intentions. Under these conditions, it's never too soon to consider getting opiate rehab help.
If you're considering opiate addiction treatment and need help finding a program, please fee free to call our toll-free helpline at 877-743-0081 (Who Answers?) to speak with one of our addiction specialists.
Submit a new listing or provide corrections to an existing one