We can help you find local opiate addiction treatment, call
877-743-0081
for a free referral.
Who Answers?
Nowadays, most everyone knows of someone who's struggling with a drug problem. Opiate drugs in particular have wreaked havoc in the lives of many, with more and more people falling into the trap that opiate addiction sets.
If you've developed an opiate abuse problem, be it from casual drug use or from using pain medications, the damaging effects of these drugs only get worse with time. Under these conditions, the decision to seek out opiate rehab help can't come too soon.
Michigan houses some of the best opiate rehab centers within areas like Detroit, Ann Arbor and Dearborn, though treatment programs can be found in most any well populated region. Choosing the best program may take just a bit of legwork, but it's well worth the effort. Having a general idea on the type of treatment you need can also make the search easier.
If you need help finding rehab treatment, please feel free to call our toll-free helpline at 877-743-0081 (Who Answers?).
Inpatient vs. Outpatient Opiate Addiction Treatment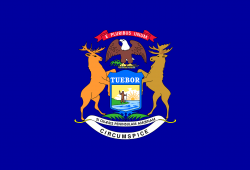 Addiction affects different people in different ways, so the addiction treatment process can take many different forms. Opiates interfere with the way the brain functions. These effects inevitably start to impair the brain and body's systems over time.
Opiate addiction treatment centers typically operate as either inpatient or outpatient programs. With the most advanced forms of addiction, other serious conditions often develop as a result of the ongoing damage opiates cause. According to the Substance Abuse & Mental Health Services Administration, inpatient programs are best equipped to treat the combined effects of addiction and any complications that result.
Someone who's just started abusing opiates may only be dealing with uncomfortable withdrawal effects, and can still control drug-using behavior to a certain extent. This level of opiate abuse should only require treatment on an outpatient basis.
What's most important is to ensure you choose the level of opiate addiction treatment needed to help you stay drug-free.
Michigan Opiate Detox Centers
Addiction treatment programs treat the actual addiction problem in terms of the mindset that drives drug-using behaviors. Opiate detox centers treat the body's physical dependence on opiates, which is what causes withdrawal effects to occur.
Detox treatment for opiate addiction typically entails medication treatments that help relief uncomfortable withdrawal symptoms. Treatment interventions also include counseling and support group work, both of which help you work through the emotional distress that withdrawal brings.
If you're recovering from a severe addiction problem, treatment may also include medication therapies that use methadone or buprenorphine. With severe forms of addiction, actual brain chemical imbalances can make it all but impossible to function without abusing opiates. Medication therapies work to restore a normal chemical balance, and in the process provide considerable relief from withdrawal effects.
If you need help determining what type of opiate detox center will work best for you, call our helpline at 877-743-0081 (Who Answers?).
Your Privacy During Opiate Addiction Treatment
Addiction recovery entails a process of growth and change that requires you to work through the underlying issues that drive the need to escape through drug use. Whether it be past emotional traumas, phobia or relationship issues, the process of exploring, let alone disclosing these highly personal parts of your life can be frightening. The last thing you need is to have worry about your information being shared without your consent.
Thankfully, any information regarding your treatment progress or treatment stay remains protected under HIPAA, also known as the Health Insurance Portability and Accountability Act of 1996.
According to the U. S. Department of Health & Human Services, HIPAA laws require treatment centers for opiate addiction to adhere to certain confidentiality requirements that work to protect your privacy while in treatment.
How Long is Rehab?
According to the New York State Office of Alcoholism & Substance Abuse Services, most of your time in rehab will be spent undoing the effects of addiction on your thinking and behavior while developing healthy ways of coping with everyday life.
The process involved in dealing with psychological and emotional issues tends to be unpredictable. Likewise, the length of time it takes to work through these types of issues varies from person to person.
Ultimately, if you're coming off a full-blown addiction problem, it can take anywhere from six months to several years depending on the severity of your drug problem.
For more information on how drug rehab works, call our helpline at 877-743-0081 (Who Answers?).
I Want to Find Treatment for Opiate Addiction in MI
Opiate addiction treatment centers span a wide spectrum of program types and specialties. Finding the best opiate rehab center for you means finding one that not only offers quality care, but also deals with the types of issues you'll face in recovery.
Program types include the following:
Detox programs
Inpatient programs (hospital-based)
Inpatient programs (residential)
Outpatient programs
Intensive outpatient programs
Specialty programs to consider include:
Men's programs
Luxury programs
Christian-based programs
Ultimately, the best program for you will have experience in dealing with issues that impact your life experience. It's also important to find programs that offer the level or intensity of treatment needed to address your current treatment needs.
Paying for Treatment
The types of services offered through opiate rehab programs may be both medical and psychological in nature, which can carry a high price tag, much like any other form of medical treatment. For many people, the thought of having to pay for treatment can be all it takes to keep them from getting needed treatment help.
It helps to keep in mind that both state and federal laws have made provisions to ensure anyone who wants to enter a treatment center for opiate addiction can afford the expense. According to MentalHealth.gov, as a 2014, mandates put forth by the Affordable Care Act require insurance providers to provide the same level of benefits for substance abuse treatment as standard medical care.
This means if you currently have health insurance, or can qualify for Medicaid, most of your treatment costs will be covered.
If you've reached the point where you're ready to consider opiate addiction treatment, it's likely the effects of opiate abuse have already wreaked considerable havoc in your life. Opiate addiction treatment can help you stop the cycle of drug abuse and break free from addiction's hold once all.
If you're struggling with an addiction problem and don't know where to turn, please don't hesitate to call our toll-free helpline at 877-743-0081 (Who Answers?) to speak with one of our addiction counselors.
Submit a new listing or provide corrections to an existing one