We can help you find local opiate addiction treatment, call
877-743-0081
for a free referral.
Who Answers?
It's easy to overlook the damaging effects of opiate abuse when first starting out. The occasional sleepless night, feelings of sadness and restlessness can easily be passed off as nothing; especially when taking more of the drug makes everything right again.
The real problems start to surface after a couple months of this seemingly harmless routine. Before you even realize it, opiate addiction has taken over your life.
Coming to terms with a drug problem is seldom easy, but there's help available. Mississippi houses some of the best opiate rehab centers in areas like Jackson, Gulfport and Biloxi to name a few. By taking a little time to become familiar with how opiate rehab works you'll be better able to choose a program that's right for you.
Making the decision to take that first step towards getting well is best decision you make at this point in your life. For more information on how drug rehab works, call our toll-free helpline at 877-743-0081 (Who Answers?).
Inpatient vs. Outpatient Opiate Addiction Treatment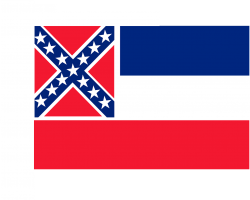 More than anything else, finding a program that has experience in addressing the types of issues and problems you'll face in recovery greatly increases your chances of overcoming addiction, according to the journal of Behavior Sciences.
If you're struggling with health problems or mental health problems on top of an addiction problem, the program you choose must be able to provide the level of support and care needed to help you maintain abstinence as well as manage any other conditions.
Level of care is the area where inpatient and outpatient opiate addiction treatment centers differ the most. Inpatient programs specialize in treating the most severe forms of addiction and any co-occurring conditions that develop along the way. If you're coming off a long-term addiction problem, this level of care offers the supports needed to help you overcome addiction effects.
While inpatient programs operate as live-in facilities, outpatient programs don't. In effect, outpatient opiate addiction treatment can only benefit those who still have some control over drug-using behavior.
Mississippi Opiate Detox Centers
No matter where you're at in the opiate abuse cycle, there's no getting around the detox stage of recovery. Ultimately, treatment for opiate addiction doesn't begin until drug use stops.
As withdrawal effects account for why it's so hard to stop using, opiate detox centers provide treatments that work to relieve uncomfortable withdrawal symptoms while offering emotional support in the form of support group work and individual counseling. Once drug use stops, you'll be better able to confront the psychological impact addiction has had in your daily life and takes steps towards building a drug-free lifestyle.
Call our helpline at 877-743-0081 (Who Answers?) if you need help finding an opiate detox center.
Your Privacy During Opiate Addiction Treatment
Addiction recovery entails addressing different aspects of your addiction problem in stages. Starting with detox treatment, you'll likely progress into a residential or outpatient program with support groups remaining a constant throughout recovery. Within each one of these contexts, you'll be sharing sensitive information so privacy issues do come into play.
Much like the confidentiality practices used in hospitals and medical clinics, treatment centers for opiate addiction must also adhere to practices designed to maintain patient privacy, according to the journal of Substance Abuse and Rehabilitation. In this respect, HIPAA laws, also known as the Health Insurance Portability and Accountability Act of 1996, require drug rehab programs to obtain prior consent from you before sharing your information with outside parties.
How Long is Rehab?
The length of time you'll spend in rehab depends on a range of factors, some of which include:
Length of time abusing opiates
Life circumstances, such as employed vs unemployed, support system vs no support system
Psychological health
Physical health
Opiates essentially weaken the brain and body to the point where other chronic conditions can develop during the course of drug use. When this is the case, treatment for opiate addiction will take longer as any co-occurring conditions must be treated or else they'll make it that much harder to maintain abstinence, according to U. S. Department of Health & Human Services.
As a general rule, most people require a minimum of a year in some form of treatment in order to maintain abstinence on their own on an ongoing basis.
For more information on how drug rehab works, call our helpline at 877-743-0081 (Who Answers?) to speak with one of our addiction specialists.
I Want to Find Treatment for Opiate Addiction in MS
Considering how addiction strips away a person's ability to reason and make sound judgments, once you reach the point where you're ready to get treatment help it's all the more important to ensure the treatment you receive will be effective. Opiate addiction treatment centers may vary in terms of how they determine your course treatment. Ensuring the program you choose can identify your current needs is essential to a successful recovery process.
The best opiate rehab centers will provide individualized treatment planning, which is based on your particular condition, circumstances and treatment needs. According to the National Center for Biotechnology Information, this approach to treatment helps ensure any treatment measures taken are geared towards the types of supports you need to overcome addiction's effects in your life.
Paying for Treatment
Considering how expensive healthcare costs are, having to have to pay for opiate rehab out-of-pocket can easily become a deciding factor as to whether or not you get the help you need. The good news is, in today's healthcare climate, most anyone can gain access to needed treatment care.
Laws governing health insurance practices require insurance carriers to provide benefits for drug treatment at a rate that equals those provided for medical care. This means, treatment centers for opiate addiction can accept health insurance as your primary means of payment. So if you have an employer-based plan, Medicaid or an individual health plan, your policy will cover most of your treatment costs.
Opiate addiction's effects exert a hold over your thinking, will and behaviors that grows stronger with each passing day. An opiate addiction treatment program can help you break free from drug-using behavior and create the type of lifestyle that can support drug-free living for the long-term.
Call our toll-free helpline at 877-743-0081 (Who Answers?) for help with finding a program that can meet you where you're at in the recovery process.
Submit a new listing or provide corrections to an existing one