We can help you find local opiate addiction treatment, call
877-743-0081
for a free referral.
Who Answers?
Once opiate addiction takes hold of your life, it gets harder and harder to ignore the effects it has on your relationships, your livelihood and your emotional well-being. When it comes time to consider getting help, the effects of the drug make it all the more difficult to follow through.
If you're considering opiate rehab, your options for finding treatment are many. Idaho is home to some of the best opiate rehab centers in areas like Boise, Nampa and Meridian. Determining which type of program will serve you best is all that's left to do.
While program choices may seem fairly straightforward at face value, gaining a better understanding of how the different programs work can help you make the choice that's best for you.
If you need help determining which program types to consider, please feel free to call our toll-free helpline at 877-743-0081 (Who Answers?).
Inpatient vs. Outpatient Opiate Addiction Treatment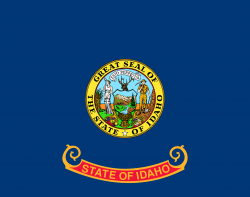 Opiate abuse affects each person differently. Each person also enters recovery at different stages of drug abuse. In effect, these differences require different treatment approaches.
According to National Academies Press, inpatient and outpatient opiate addiction treatment provide two different levels of care as well as two different treatment approaches. If you're coming off several months or years of chronic opiate abuse, a more intensive level of care is needed to help you overcome an addiction problem. Inpatient programs are designed to treat the most severe forms of addiction.
If you've only recently started abusing opiates and have started to experience repeated bouts of withdrawal, a different, less intensive level of treatment care is needed. Outpatient treatment may work well under these conditions.
Inpatient programs require you to live at the facility for the duration of treatment. Living at the facility provides you with 24-hour access to counselors, meaning you have round-the-clock access to emotional support, which can make all the difference in the world when the urge to use opiates seems overwhelming.
Inpatient programs also offer several other treatment services to address the range of physical and psychological problems that chronic opiate abuse breeds. Services offered include:
Support groups
Medical treatment
Mental health care
On the other hand, outpatient programs allow you to live at home while attending treatment sessions throughout the week. If you're currently working or have family obligations to tend to, outpatient treatment may be a more convenient option; however, you must be able to exercise a certain degree of control over drug use in order for this treatment approach to work.
Idaho Opiate Detox Centers
Over the course of abusing opiates, the brain and body undergo gradual changes in response to the drug's effects. Opiates naturally produce pain-relieving effects and they do this by stimulating neurotransmitter production in the brain. The uncomfortable withdrawal symptoms caused by opiates result from growing brain chemical imbalances.
Withdrawal effects can make it all but impossible to reduce or stop drug use; especially if you've been abusing opiates for months or years at a time. Opiate detox centers provide the types of treatment supports that help you overcome withdrawal and stop drug use, according to the Office of National Drug Control Policy.
Treatment supports commonly used include:
Symptom relief using medication treatments
Counseling
Group therapy
Medication therapies, such as Subutex and methadone
Detox treatment for opiate addiction can be provided through an inpatient-type program or an outpatient-type program depending on the severity of your addiction problem.
We can help you find an opiate detox center that can offer the level of support you need. Call our helpline at 877-743-0081 (Who Answers?) to speak with one of our addiction counselors.
Your Privacy During Opiate Addiction Treatment
For many people trying to recover from drug problems, opiate addiction treatment centers become a turning point in their lives. The issues addressed in treatment tend to be personal so treatment staff have access to highly sensitive information.
For these reasons, treatment centers for opiate addiction abide by strict confidentiality procedures that work to protect your privacy. Treatment programs must also abide by federal laws that protect any type of patient information, be it medical- or addiction related.
How Long is Rehab?
Treatment for opiate addiction entails helping you overcome both the physical and psychological aftereffects of opiate abuse. In this respect, treatment duration can vary depending on the severity of your addiction.
More than anything else, addiction invades your thinking and changes your priorities and daily motivations. In effect, the longer a person lives with an addiction problem the more ingrained this way of thinking becomes.
Replacing the addiction-based thinking with a mindset that's able to live drug-free on a day-to-day basis takes time. What's important is to ensure you have a firm foothold in drug-free living before trying to go it alone.
Call our helpline at 877-743-0081 (Who Answers?) to ask about available treatment options.
I Want to Find Treatment for Opiate Addiction in ID
Considering how difficult it is to make the decision to enter treatment, it's all the more important to choose a program that's right for you. According to the journal of Behavioral Sciences, the best opiate rehab centers make it a point to understand your treatment needs before deciding on a course of treatment. In this way, treatment interventions are tailored to the particular obstacles and challenges you face in recovery.
A quality opiate addiction treatment center also abides by any state requirements when it comes to licensing and accreditation. This means, program staff will also meet licensing requirements within their specialty areas.
Paying for Treatment
Today's health laws have made ample provisions to ensure anyone who wants to get opiate rehab help can afford to do so. Consequently, any form of health insurance coverage will pay for most of your treatment costs, according to MentalHealth.gov. Even in cases where a person doesn't have employer health coverage, it's highly likely he or she can qualify for Medicaid.
A good number of treatment centers for opiate addiction also offer flexible payment plans on a case-by-case basis.
If you've made multiple failed attempts to stop abusing opiates, you likely already know that some form of opiate addiction treatment help is needed. At this point, the time to take action is now as opiate addiction's hold on your life will only get stronger the longer you wait.
Please don't hesitate to call our toll-free helpline at 877-743-0081 (Who Answers?) to speak with one of our addiction specialists.
Submit a new listing or provide corrections to an existing one