We can help you find local opiate addiction treatment, call
877-743-0081
for a free referral.
Who Answers?
For many people, an expected injury or accident becomes an inroad for opiate addiction to take root. For others, just "trying" heroin or prescription pain pills for the first time opened the door for a world of problems to develop. If you're struggling with opiate abuse and have reached a point where things are getting out of control, there are programs available to help you break the stronghold that opiates have on your life.
Some of the best opiate rehab centers can be found in California's big cities like Beverly Hills, Anaheim and Fresno. More than a few less populated regions of the state may have good opiate rehab programs as well.
Gaining a general knowledge on how addiction works and knowing the type of help you need can go a long way towards helping you find a program that's right for you. If you need help finding treatment or deciding between programs, please feel free to call our toll-free helpline at 877-743-0081 (Who Answers?).
Inpatient vs. Outpatient Opiate Addiction Treatment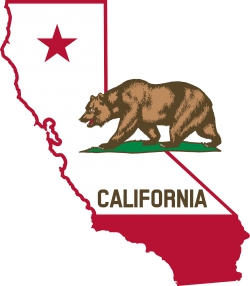 Treatment for opiate addiction takes different forms, with most programs operating as either inpatient or outpatient facilities. Inpatient programs require you to live at the treatment facility for the duration of the program. Outpatient programs allow you schedule treatment sessions while living at home.
When addiction is present, few people can abstain from drug use on their own. According to the University of Delaware, the inpatient treatment approach offers 24-hour a day monitoring, emotional support and medical care when needed. Inpatient programs also provide addiction treatment using a range of behavior-based treatment interventions.
Outpatient programs mainly provide emotional support, counseling as well as behavior-based treatments. With outpatient treatment, you have considerably more freedom and flexibility, so you must be able to exercise some degree of control over your drug use or else the risk of relapse runs high.
California Opiate Detox Centers
Regardless of how mild, moderate or severe your drug problem may be, the opiate addiction treatment process starts with detox, or stopping drug use altogether. Opiates have a cumulative effect on brain and body functioning, so continued drug use only works to make the problem worse. Abruptly quitting drug use can be extremely difficult to do, especially if you have a long history of opiate abuse.
Opiate detox centers work to provide you with whatever supports are needed to ensure continued abstinence from drug use. Support-based interventions may include:
Like addiction treatment, detox programs can be either inpatient- or outpatient-based. If you're just getting started in addiction recovery and need help finding a detox program, call our helpline at 877-743-0081 (Who Answers?) for prompt assistance.
Your Privacy During Opiate Addiction Treatment
In spite of a growing awareness regarding addiction and how it works, drug abuse and addiction may still be perceived as character flaws or a lack of discipline. When employers or associates hold these perceptions, it can cause the type of trouble and frustration that works against your recovery efforts.
For these reasons, certain laws have been put in place to protect individuals who receive help from opiate addiction treatment centers. According to Cornell University Law School, the Drug Abuse Prevention, Treatment, and Rehabilitation Act was put in place to protect patient records and prevent unauthorized parties from gaining access to sensitive patient information.
This means treatment centers for opiate addiction cannot disclose information regarding your treatment stay to anyone without receiving prior authorization from you.
How Long is Rehab?
While no one wants to stay in rehab any longer than absolutely necessary, it's important to remain in opiate addiction treatment until your ready to live drug-free on your own, regardless of how long it takes.
In effect, addiction's effects live inside your thinking processes, influencing your motivations and behaviors on a subconscious level. Addiction treatment helps you remain aware of how this condition works while equipping you with the coping skills and strategies needed to overcome drug-using urges on a day-to-day basis.
The same goes for treatment received through opiate detox centers as cutting your treatment time short will leave you wide open for relapse. Please don't hesitate to call our helpline at 877-743-0081 (Who Answers?) with any questions you may have about the rehab treatment process.
I Want to Find Treatment for Opiate Addiction in CA
While most all opiate addiction treatment centers work to help you overcome the effects of addiction in your daily life, no one program can meet everyone's treatment needs. In this respect, finding the best opiate rehab center means ensuring the program you choose has experience with helping people through the types of challenges and obstacles you face in recovery.
Addiction may well impair a person's ability to function, but if that person also has a chronic medical condition like diabetes, or struggles with severe depression, these conditions must all be treated or else they will work against his or her recovery efforts, according to the Substance Abuse & Mental Health Services Administration.
For these reasons, it's important to find a rehab program that's capable of treating any physical and/or psychological conditions you may have during the course of your treatment stay.
Paying for Treatment
Considering how opiate abuse ultimately diminishes a person's quality of life over time, it's no surprise that many people can no longer afford to pay for opiate rehab by the time they're ready to get help. Thankfully, federal and state governments have made provisions to help drug rehab programs make costs more affordable.
Many treatment centers for opiate addiction offer flexible payment terms, be it sliding-fee scales or payment arrangements. Also, most all treatment centers accept health insurance of all kinds. According to Healthcare.gov, health insurance plans, such as Medicaid, employer plans or individual plans should pick up a large portion of your treatment costs.
An opiate addiction problem only gets worse with time, which makes the need for treatment all the more critical in cases of long-term drug abuse. If you're considering opiate addiction treatment, but don't know where to turn, please don't hesitate to call our helpline at 877-743-0081 (Who Answers?) to speak with one of our addiction counselors.
Submit a new listing or provide corrections to an existing one