We can help you find local opiate addiction treatment, call
877-743-0081
for a free referral.
Who Answers?
No other time in this country's history have the effects of opiate abuse impacted so many different people from all walks of life. From teenagers to older adults, opiate addiction can happen to anyone who falls into patterns of drug abuse.
If you've developed a drug problem on the heels of an injury or started using after experimenting with opiates, there are programs that can help you break free from a lifestyle of opiate abuse. North Dakota houses some of the best opiate rehab centers, many of which can be found in the more heavily populated areas, such as Fargo, Bismarck and Grand Forks.
More than anything else, choosing the program that's best for you should be your primary objective. With a general idea of the types of supports you'll need along the way, the task of finding a program that can help you overcome addiction becomes that much easier.
For more information on opiate rehab program options, call our toll-free helpline at 877-743-0081 (Who Answers?).
Inpatient vs. Outpatient Opiate Addiction Treatment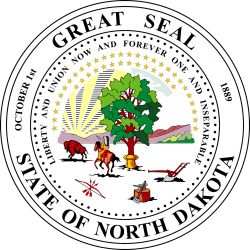 The choice between inpatient and outpatient treatment is an important one since these two program types offer vastly different levels of support. In like manner, someone struggling with severe addiction will require considerably more support and guidance than someone who's only been abusing opiates for a month or two.
According to the Substance Abuse & Mental Health Services Administration, inpatient opiate addiction treatment centers offer a range of treatment supports, including:
Treatment for serious medical conditions
Treatment for psychological problems
24-hour monitoring and support
Support groups
Drug education and counseling
Group therapy
Individual psychotherapy
Outpatient program treatment supports closely resemble those of inpatient care except patients live at home instead of at the treatment facility. If you're able to manage drug-using behavior while maintaining employment and paying bills, living at home while attending treatment sessions may be enough to overcome addiction's effects.
If drug use has all but destroyed everything that's important in your life, treatment for opiate addiction will need to be more intensive to help you overcome addiction. Under these conditions, the structured, live-in environment of inpatient treatment is needed.
North Dakota Opiate Detox Centers
As you may well know by now, stopping or reducing opiate use after so many months or years of drug abuse brings on uncomfortable withdrawal effects. When detoxing, these withdrawal effects are at their worst, making it all but impossible to make it through this first stage of recovery.
Opiate detox centers provide much needed medical care and emotional support, which greatly increases the likelihood of a successful detox stage. In effect, opiate detox center treatment helps wean the body off opiates so you can begin building a drug-free lifestyle.
We can help you find a detox program that's right for you. Call our helpline at 877-743-0081 (Who Answers?) for prompt assistance.
Your Privacy During Opiate Addiction Treatment
Privacy concerns regarding drug rehab are well warranted considering the issues that surround drug abuse and addiction. Even though addiction has been classified as a medical condition, it still carries a social stigma. If you're a career-oriented individual or a parent, this stigma can cause problems if the wrong people find out.
For these reasons, treatment centers for opiate addiction abide by strict confidentiality procedures when handling patient information. Federal laws also dictate certain guidelines be followed within substance abuse treatment settings, according to the Federal Privacy Council.
These provisions go a long way towards protecting your privacy as well as helping to maintain a sense of safety within the treatment setting.
How Long is Rehab?
Addiction recovery is not something you want to rush as addiction's hold on your thinking and behavior can persist long after drug use ends. This is especially the case if you're coming off a severe or long-term addiction problem.
If opiate abuse has essentially turned your life upside-down in terms of job loss, failing health and broken relationships, treatment for opiate addiction should run for a minimum of one year in order to give you a firm foothold in recovery.
If you have questions about how drug rehab works, please feel free to call our helpline at 877-743-0081 (Who Answers?) to speak with one of our addiction specialists.
I Want to Find Treatment for Opiate Addiction in ND
Finding the best opiate rehab centers means finding programs that employ effective treatment practices. It also means finding programs that are experienced in dealing with the types of challenges you face in recovery.
North Dakota accreditation requirements provide a good indicator of which opiate addiction treatment centers employ effective treatment practices. According to the National Academies Press, this means any programs that meet these requirements likely provide quality care.
Finding programs that have experience in treating people dealing with challenges similar to yours is a matter of identifying your treatment needs and matching them with any one programs offerings. Treatment needs to consider include:
Severe or long-term addiction problem
Chronic medical conditions, such as heart disease
Past traumas, such as sexual/physical/emotional abuse
Domestic violence
In effect, programs experienced in working with the issues you face are in a better position to help you work through key issues in the recovery process.
Paying for Treatment
In spite of the high costs of drug treatment and healthcare in general, paying for rehab may well be the easiest part of the addiction recovery process. As a form of substance abuse treatment, opiate rehab is considered an "essential health benefit" under the law.
According to MentalHealth.gov, as an essential health benefit, insurance providers are required by law to cover drug treatment costs at the same rates as medical care. So if you have health insurance through your job, have an individual plan or Medicaid, treatment centers for opiate addiction can use your current plan to coverage most, if not all of your treatment costs.
Considering how the ebbs and flows of opiate addiction work, the importance of acting on your desire to get well cannot be taken lightly. Stress, drug-using urges and withdrawal effects all work against your desire to get opiate addiction treatment help.
With each passing day, addiction's hold gets stronger, making it that much harder to turn things around. Under these conditions, acting now offers you the very best chance of overcoming addiction in your life once and for all.
If you're struggling with opiate abuse and don't know where to turn, we can help. Please don't hesitate to call our toll-free helpline at 877-743-0081 (Who Answers?) to speak with one of our addiction specialists.
Submit a new listing or provide corrections to an existing one