We can help you find local opiate addiction treatment, call
877-743-0081
for a free referral.
Who Answers?
Today's opiate epidemic continues to wreak havoc in the lives of people from all walks of life. For many, what starts out as a seemingly innocent experiment with opiates -be it heroin, hydrocodone or fentanyl– can quickly turn into an out-of-control, opiate addiction problem.
If you've abused opiates for any length of time, it's likely you're already experiencing the damaging effects of these drugs in your life in one form or another. After a certain point, the need to take some type of action to get well becomes plainly apparent.
If you reside nearby one of Arkansas' major cities, such as Little Rock, Fort Smith or Fayetteville, you have access to the best opiate rehab centers, though good programs can be found most anywhere. What's most important is to take the necessary steps to get the help that you need.
For information on opiate rehab programs near you, call our toll-free helpline at 877-743-0081 (Who Answers?).
Inpatient vs. Outpatient Opiate Addiction Treatment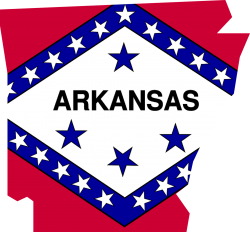 The choice between inpatient and outpatient treatment can be a hard one to make considering how vastly different these two program types are. Inpatient programs take place within a closed-in treatment environment, while people receiving outpatient care can come and go as they please.
These differences in treatment approach are designed to treat different stages of addiction. Whereas someone at the early stages of drug abuse may still be able to control drug-using behaviors, someone coming off months or even years of addiction has lost all control over drug-using urges.
In effect, the more severe the addiction problem the greater the need for a more intensive treatment approach, according to the journal of Behavioral Sciences. In this respect, inpatient opiate addiction treatment provides the level of support and care needed if you're coming off a serious addiction problem. Otherwise, if you're still in the early stages of drug abuse, outpatient care should be enough to support your recovery efforts.
Arkansas Opiate Detox Centers
The detox stage can be a highly uncomfortable experience that varies from person to person. In effect, the more severe the addiction problem the more uncomfortable detox will be.
Getting through detox can be one of the most difficult stages of the recovery process. For this reason, it's especially important to ensure you choose an opiate detox center that can provide the level of support needed to get you through this difficult time.
According to the National Center for Biotechnology Information, at this early stage of recovery, treatment for opiate addiction typically entails:
If you're like many other people, you've already tried to stop using opiates on your own on more than one occasion. Making it through detox once and for all not only puts you on course for the next stage of recovery, but also prevents your addiction problem from getting worse.
If you need help finding a detox program that's right for you, call our helpline at 877-743-0081 (Who Answers?) to ask about available treatment options.
Your Privacy During Opiate Addiction Treatment
Addiction recovery entails working through oftentimes difficult emotional issues as well as learning ways to manage drug-using urges. Considering the sensitive areas you'll be dealing with in recovery, it's not uncommon to expect treatment centers for opiate addiction to maintain a certain level of privacy regarding your experiences in rehab.
As addiction treatment is considered a form of medical treatment, the same laws that apply within any other type of medical facility also apply for opiate addiction treatment centers. This means, your patient condition and any treatments received remain confidential. As far as disclosing sensitive information to employers or family members, the rehab center has to receive prior authorization from you before sharing information within any outside parties.
How Long is Rehab?
While no one wants to stay in rehab any longer than absolutely necessary, treatment duration has a considerable bearing on your overall success in recovery, according to SurgeonGeneral.gov. In effect, addiction leaves behind a whole new mindset or way of thinking that's geared towards continuing drug use at all costs.
Undoing the damaging effects of addiction requires a day-to-day effort that takes time; especially when recovering from a severe or long-term drug problem. These conditions account for why treatment for opiate addiction can run longer than expected.
Regardless of addiction severity, once addiction becomes an issue, a minimum of one year in treatment offers you the best chance of a successful recovery. With severe addiction problems, rehab duration may well run considerably longer.
Keep in mind that your time spent in an opiate detox center only addresses the body's physical dependence on opiates, meaning you don't start working on the addiction problem until after you complete the detox stage.
Call our helpline at 877-743-0081 (Who Answers?) for help with finding a treatment program that's right for you.
I Want to Find Treatment for Opiate Addiction in AR
The best opiate rehab centers offer a range of treatment services while providing customized treatment care based on your individual circumstances and needs. According to the National Institute for Drug Abuse, being able to devise a treatment plan that's tailored to your specific needs is essential to helping you overcome the effects of addiction in your daily life.
In this respect, quality opiate addiction treatment centers will always base their treatment approach on your specific needs.
Paying for Treatment
Most all treatment centers for opiate addiction accept health insurance when it comes to paying for treatment. Current health laws require any and all commercial-based health plans, such as Medicaid and employer-based group plans, to cover opiate rehab treatment costs at the same rates as any other form of medical treatment.
Other possible payment options include:
Monthly payment arrangements
Sliding-fee scales based on income earnings
And of course, cash
The longer an opiate addiction goes untreated, the greater the control it takes over your life. If you or someone you know are considering getting opiate addiction treatment help, it's never too soon to take that first step.
We can help you find a program that's right for you. Please don't hesitate to call our helpline at 877-743-0081 (Who Answers?) to speak with one of our addiction counselors.
Submit a new listing or provide corrections to an existing one